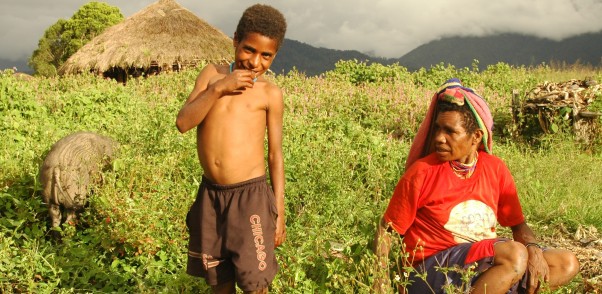 Papua
Where world begins
West Papua is a land of superlatives. There, you can see the highest peak in Oceania (Puncak Jaya, 4,800m), covered by eternal snow, the richest and most diversified coral reefs the world possesses, the most varied landscapes, the most remote and authentic ethnic groups, the most incredible wildlife, the widest virgin forest, the highest linguistic diversity in the world. Travelling to West Papua is like making a return to the beginning of the world. Papua is a huge territory populated by less and less animist or Christian indigenous people – most of them not in favour of the Indonesian government since it annexed it in 1963 – and by more and more Muslim migrants. Papua is now closed to journalists, but remains open to tourists... a compromise we have to accept and use to witness what we can see and learn there. In any case, if you go for a journey into Papuan land, you will have the choice between the untouched reefs of Misool, the birds-of-paradise whose feathers and dances are of an almost absurd beauty, the mountains and valleys around Wamena, the Southern plains, or the Northern beaches. All of it rocked by so many cultures and languages that it is almost impossible to get to know all of them.
---
What brought us there...
The wild and raw aspect of life, the nature, the culture, the coral reefs, the ethnology…
More information?