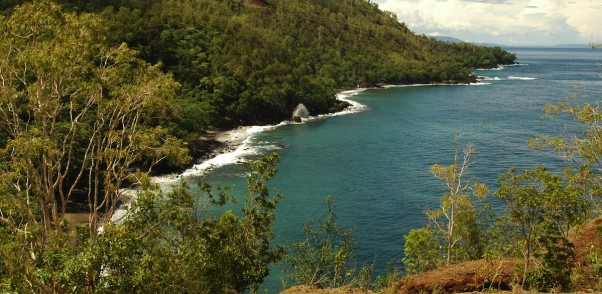 Ambon
The Moluccas getaway
The island of Ambon, the Moluccas' door, is a wide bay dominated by hills covered by forests on its Northern side and by the city itself on its Southern part. The whole recent History of Indonesia seems to be present in Ambon, from the colonial period to the vagaries of independence, through the Second World War. The life there is still tinted by rhythm of the past and the atmosphere of Ambon is quite particular. Ambon is a wonderful getaway before exploring other Moluccan archipelagos, better preserved by their isolation. You will discover the remains of all periods mentioned above while enjoying some beautiful beaches and by making your first steps in the Moluccan forest. The city itself offers a few good local restaurants of which you will remember the delights offered. A welcome stop before going further, or return from far...
---
What brought us there...
The historical atmosphere, the lilting language, the grilled fish...
Our tours
Seram • In the calm of paradise
Ambon, Seram, Lease • A Moluccan stroll
South Moluccas • From one beach to another
---
More information?
Ambon and the Moluccas in Indonesia